Enjoy great deals on our most popular water, propane and Keurig® items. Free system labor and service available on all specials. Please call Kohley's for additional details.
Featured Product
Sale price effective through September 30, 2017.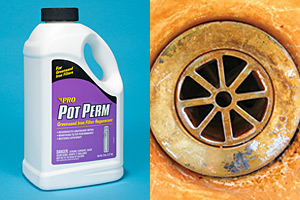 Pro Pot Perm® Potassium
Pro Pot Perm® regenerates and oxidizes greens and iron filter media allowing for smooth flowing water. More Info
Was $39.50  Sale $38.50 + tax
Buy Now
Last Chance – Propane Fill Sale Ends Soon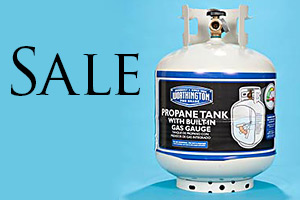 Every Super Saturday through August, Kohley's will be lowering their already low prices on 20#, 30# and 100# propane fill tanks. This special pricing will be available at both the Muskegon and Fremont locations. See below for details.
Pricing
20# – $6
30# – $9
40# – $12
100# – $50
20#-40# – limit two tanks per customer.
100# – limit one tank per customer.
Cash and carry only.
Contact
Muskegon – 231.737.8146
Fremont – 231.924.3666
800.686.3224
Locations
Kohley's
– Muskegon
2404 Glade Street
Muskegon, MI 49444
Kohley's
– Fremont
7671 West 48th Street
Fremont, MI 49412
Hours
Muskegon – 8:00am – 1:00 pm (Open the 3rd Saturday of every month)
Fremont – 9:00am – 1:00pm (Open the 2nd Saturday of every month.)
Save 50¢ on Iced Tea K-Cups®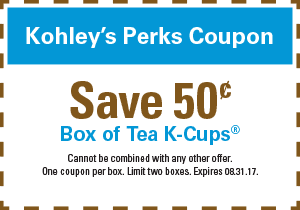 Not everyone enjoys the taste of a strong cup of joe. If you are looking for a refreshing summer drink, check out our iced tea K-Cups®:
Snapple – Lemon Iced Tea
Snapple – Raspberry Iced Tea
Snapple – Peach Iced Tea
$50 Customer Referral Program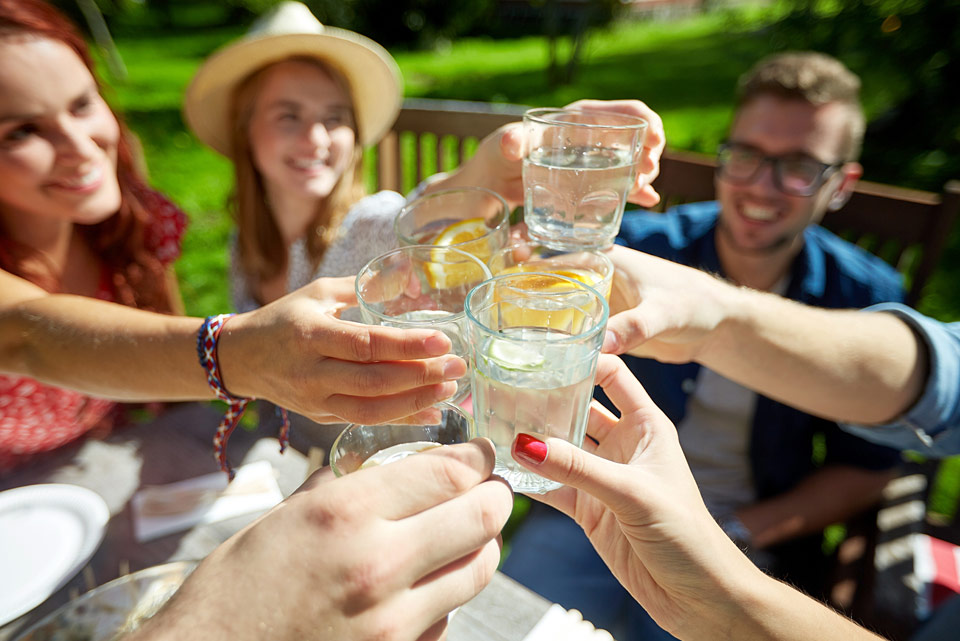 At Kohley's, your personal recommendation for our products and services is the best compliment we can receive.
Water Softeners and Water Treatment Systems
If your referral results in a new customer, you will receive a $50 credit on your current account*.
Propane Services
If your referral results in a new customer, not only will you receive a $50 credit on your current account*, but our new customer will receive a first-fill discount. This discount varies based on season pricing.
*$50 credit can be applied to all Kohley's services and products.
Super Saturday Sale
Visit our Muskegon or Fremont location for great deals on propane tanks, bottled water and solar salt. Keurig® K-Cups® available only at our Muskegon location. All Super Saturday specials are cash and carry only. Credit/debit cards are not accepted.
Muskegon
Saturday, August 19th from 8am-1pm (3rd Saturday of the month)
Fremont
Saturday, August 12th from 9am-1pm (2nd Saturday of the month)
New Customer Savings
We offer our new customers great deals on water softener systems and drinking water systems. Check out our current specials by clicking on the pdfs below.
Get Soft
Healthy, soft water for less than a $1 a day » download pdf
9,9,9
$9 a month, $9 installation, 9 bags of FREE salt » download pdf
Preferred Packages
Water softener rental preferred packages » download pdf