Mark your calendars to join Kohley's at the following events! Remember to sign up for our mailing list so we can send you updates, specials and savings as they become available.
————————————————————————————-
Last Chance – Propane Fill Sale Ends Soon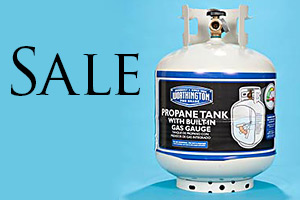 Every Super Saturday through August, Kohley's will be lowering their already low prices on 20#, 30# and 100# propane fill tanks. This special pricing will be available at both the Muskegon and Fremont locations. See below for details.
Pricing
20# – $6
30# – $9
40# – $12
100# – $50
20#-40# – limit two tanks per customer.
100# – limit one tank per customer.
Cash and carry only.
Contact
Muskegon – 231.737.8146
Fremont – 231.924.3666
800.686.3224
Locations
Kohley's
– Muskegon
2404 Glade Street
Muskegon, MI 49444
Kohley's
– Fremont
7671 West 48th Street
Fremont, MI 49412
Hours
Muskegon – 8:00am – 1:00 pm (Open the 3rd Saturday of every month)
Fremont – 9:00am – 1:00pm (Open the 2nd Saturday of every month.)
————————————————————————————-
Home and Business Trade Shows
Newaygo Home and Garden Show

WAWL Home & Garden Show

Muskegon Lakeshore Home, Garden + Do It Yourself Show
12th Annual Fremont Community Expo

————————————————————————————-
Super Saturday Sale
Visit our Muskegon or Fremont location for great deals on propane tanks, bottled water and solar salt. Keurig® K-Cups® available only at our Muskegon location. All Super Saturday specials are cash and carry only. Credit/debit cards are not accepted.
Muskegon
Saturday, August 19th from 8am-1pm (3rd Saturday of the month)
Fremont
Saturday, August 12th from 9am-1pm (2nd Saturday of the month)