For us, it just makes sense. Hard water makes your coffee taste bitter and your delicate teas to have a different flavor altogether. We want you to have the best of both worlds, great tasting water and coffee (tea and hot cocoa also available).
View Water Services
Keurig® Brewing Systems & K-Cup® Variety Packs
Kohley's is proud to offer Keurig's® innovative single cup brewing systems for residential and commercial use. We offer a complete line K-Cup® variety packs and accessories.
Ideal for the home or office, the Keurig® K-Cup® Single Cup Brewing System makes a perfect cup of gourmet coffee in under a minute. Choose from over 50 varieties while cutting back on waste and the mess associated with standard coffee machines.
Featured K-Cup® Flavors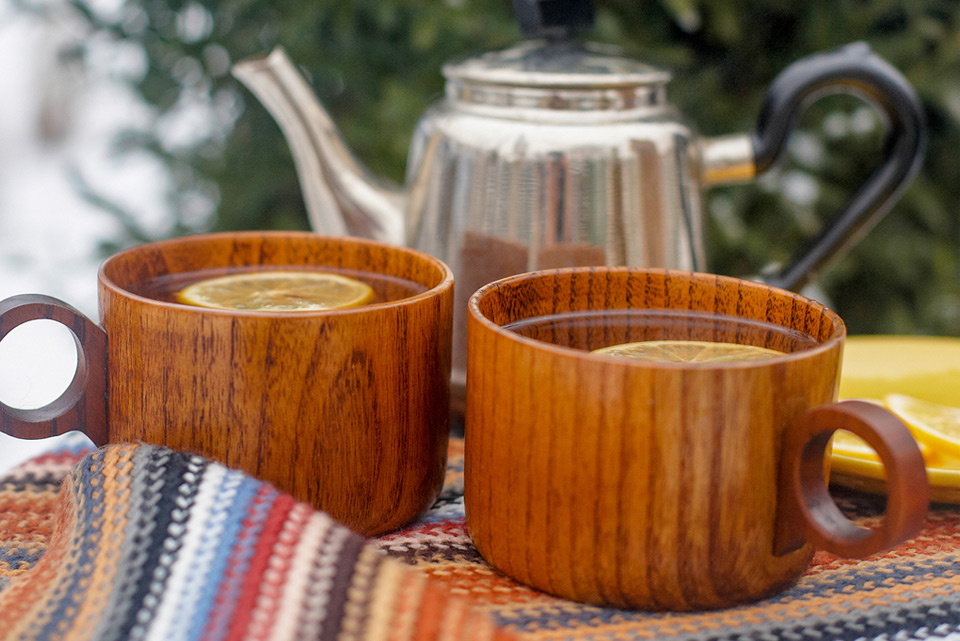 What pairs better with cold weather than a delicious hot tea? During the month of February, you can receive $1 OFF all tea K-Cups®. Offer expires February 28, 2018.
Green Mountain

– Tea Variety – 22 ct

Celestial – Green Tea – 24 ct

Celestial – Green Tea (Decaf) – 24 ct

Bigelow – Earl Grey Black Tea – 24 ct

Celestial – English Breakfast Black Tea – 24 ct

Celestial – Chai Black Tea – 24 ct
Get $1 OFF Coupon
Order Coffee from Kohley's
Purchase K-Cups® and OneCups™ for your Keurig® brewer from Kohley's.
Option 1
Place your K-Cup® order through Kohley's online order form. You will then be able to pick up your K-Cup® order at the Kohley's Muskegon location. Current Kohley's water customers have the additional perk of choosing to have their K-Cup® order delivered with their water products. Purchases will be added to your account. 
Online Order Form
Option 2
Print out the attached list of all our K-Cup® flavors, check the quantity, and fax to 231.733.1848. If you would like to call in your order, please call 800.686.3224.
Print Order Form
Option 3
Any customer is welcome to visit the Kohley's Muskegon location and benefit from the great pricing and selection of Keurig® K-Cups® and OneCups™.
K-Cup® Punch Cards
As if receiving great pricing on your K-Cups® was not awesome enough, now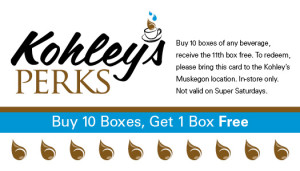 when you buy K-Cups® at the Muskegon location (in-store only), you can earn free boxes of your favorite brands!
Extra Punch Tuesdays
Now when you buy 10 boxes of any beverage, you get the 11th box FREE! Come in on Tuesdays and receive one extra punch on your card!
Gift Certificates Available!
Know a coffee, cocoa, or tea lover? We offer Kohley's Perks gift certificates redeemable at the Kohley's Muskegon location.