Enjoy great deals on our most popular water, propane and Keurig® items. Free system labor and service available on all specials. Please call Kohley's for additional details.
Free Donuts and Coffee in October

Join us for this annual tasting event, held every Saturday in October, to sample Keurig® Crazy Cups® Pumpkin Vanilla Créme and Apple Pie A La Mode K-Cups®.

Be sure to click the Get Coupon button below for 50¢ off a box.
Get Coupon
Featured Product
Sale price effective through November 30, 2017.

Pro Res Care®
Pro Res Care® will chemically clean a fouled resin bed of a water softener and restore the exchange capacity of the resin. More Info
Was $16.50  Sale $15.50 + tax
Buy Now
Save 50¢ on Crazy Cups® K-Cups®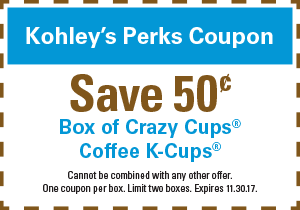 As the weather begins to cool, stock up on fall flavors for your Keurig® brewer. This season enjoy delicious Crazy Cups®. These single-serve K-Cups® use cool-peel-recycle technology – the cups are recyclable!
Pumpkin Vanilla Creme
Apple Pie A La Mode
$50 Customer Referral Program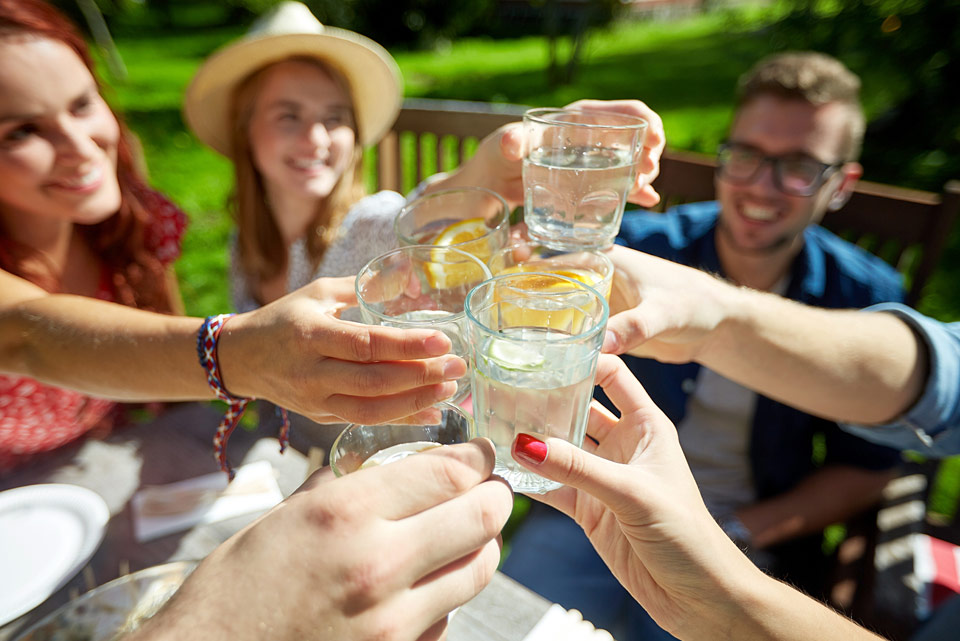 At Kohley's, your personal recommendation for our products and services is the best compliment we can receive.
Water Softeners and Water Treatment Systems
If your referral results in a new customer, you will receive a $50 credit on your current account*.
Propane Services
If your referral results in a new customer, not only will you receive a $50 credit on your current account*, but our new customer will receive a first-fill discount. This discount varies based on season pricing.
*$50 credit can be applied to all Kohley's services and products.
Super Saturday Sale
Visit our Muskegon or Fremont location for great deals on propane tanks, bottled water and solar salt. Keurig® K-Cups® available only at our Muskegon location. All Super Saturday specials are cash and carry only. Credit/debit cards are not accepted.
Muskegon
Saturday, October 21st from 8am-1pm (3rd Saturday of the month)
Fremont
Saturday, October 14th from 9am-1pm (2nd Saturday of the month)

New Customer Savings
We offer our new customers great deals on water softener systems and drinking water systems. Check out our current specials by clicking on the pdfs below.
Get Soft
Healthy, soft water for less than a $1 a day » download pdf
9,9,9
$9 a month, $9 installation, 9 bags of FREE salt » download pdf
Preferred Packages
Water softener rental preferred packages » download pdf